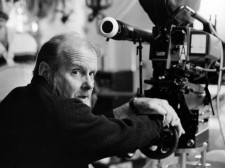 HOLLYWOOD, Calif., April 6, 2019 (Newswire.com) - Vision Films Inc. (Vision) announced on Friday its slate of titles which will be introduced at MIPTV 2019, as well as the addition of television series to its ever-expanding business model of exceptional films, TV movies and timely documentaries.
"We are pleased to be expanding our business into the world of television series, beginning here at MIPTV," said Lise Romanoff, Managing Director and CEO of Vision Films. "As the international audience continues to develop an appetite for unique perspectives and extraordinary storytelling, Vision Films will continue to elevate the programming we offer, the partnerships we cultivate and the content creators we work with."
Among the first series that Vision will be rolling out at MIPTV are "True Love Story," an unscripted celebrity series airing in the U.S. on Lifetime, "Heroes of Woodstock," featuring six musical documentaries from the biggest musical legends of the Woodstock era, "Ink Girls TV," a sexy series featuring the world's most beautiful tattoo models, and "Dead Men," a western spin-off from the best-selling 2018 film.
In addition to the brand new series, Vision will also introduce several outstanding films including "A Murder of Innocence," the award-winning faith-based feature film centered on true-life events, and two romantic comedies: "The Way We Weren't," starring Fiona Gubelmann and Alyssa Diaz and "Making Babies," starring Eliza Coupe and Steve Howey.
To round out its offerings are several compelling documentaries, including "Bob Fosse: It's Showtime!," featuring the life and works of the Hollywood and stage legend, "Manson: Music From An Unsound Mind," the untold musical story of one of the world's most infamous murderers, "Speed Is My Need," featuring exciting footage from the world of speed racing, and "Long Gone Wild," a documentary about saving killer whales from captivity and the marine theme park industry.
Vision Films will be located on the third floor of the Palais, P3.B8 at MITV April 8-10. Romanoff and Adam Wright, EVP, Sales & Acquisitions will be in attendance.
TRUE LOVE STORY
Synopsis: Step inside the private lives of the world's most loved celebrities as they set the record straight about relationships you've only read about in the tabloids. In-depth interviews, advice, and how to live after love -- straight from the stars we adore. Behind the speculation and rumors lies the truth.
Premiering on Lifetime in the U.S. on July 27, 2019
Genre: Unscripted Drama Series
Runtime: 12 x 30'
HEROES OF WOODSTOCK
Synopsis: Six musical documentaries to commemorate the 50th anniversary of the greatest music festival of all time and the bands that made Woodstock groovy. Featuring set lists, behind the scenes footage, and interviews featuring Jefferson Airplane, Jimi Hendrix, Santana, The Who, The Grateful Dead and Creedence Clearwater Revival.
Genre: Music Documentary Series
Runtime: 6x30'
INKED GIRLS TV
Synopsis: Capturing the hottest and most unique tattooed girls on the planet, take an uncensored look at the stories behind their favorite tattoos and where they decided to put them. The sexiest models expose their tattoos and go further than your wildest fantasies.
Genre: Unscripted Lifestyle Series
Runtime: 13x60'
DEAD MEN
Synopsis: Set in the lawless Old West, a young man and his brother are forced on a journey to avenge the death of their father, protect the Apache tribe they have grown to love and reclaim the land and gold that is rightfully theirs.
Starring: Ric Maddox (The American West), Malcolm Madera (House of Cards), Karen Bethzabe (Fear of the Walking Dead), Shawn Parsons (Containment), Arthur Redcloud (The Revenant), Austin Michael Coleman (Modern Family), Craig Fones (Strange Places)
Genre: Western, Action, Drama
Runtime: 5x60'
LONG GONE WILD
Synopsis: The orca, or killer whale, is again being hunted for sale into the exploding marine theme park industry. An in-depth look at the case against captivity, the Whale Sanctuary Project, and daring undercover work in search of orcas held captive.
Genre: Wildlife Documentary
Runtime: 83 minutes
A MURDER OF INNOCENCE
Synopsis: Based on a true story, a community is rocked by a double-homicide. As a darkness settles over the community and the local police struggle to find the killer, the new resident pastor must help his church family overcome the aftershocks by providing stability, healing and hope.
Starring: Rachel MacMillan (Generation Wolf), Frank Chiesurin (Resident Evil: Apocalypse, Suits)
Genre: Drama/Thriller
Runtime: 103 minutes
BOB FOSSE: IT'S SHOWTIME!
Synopsis: The life of award-winning director, choreographer and cinematographer Bob Fosse, from his self-destructive side to his ability to adapt to each new decade from stage to screen, filling the space with creative artistic genius.
Starring: Will Young (British singer/songwriter), Louise Redknapp (British singer/songwriter), Jason Solomons (British film critic), David Benedict (American musician)
Genre: Documentary
Runtime: 60 minutes
MANSON: MUSIC FROM AN UNSOUND MIND
Synopsis: The story behind the failed musical dreams of the world's most infamous twisted mind: Charles Manson. Investigate the major stars involved in his brief career, the recordings themselves, and the dark connections between his musical activities and the murders that would make him infamous.
Genre: Music Documentary
Runtime: 90 minutes
SPEED IS MY NEED
Synopsis: What drives superbikers to risk everything? Enter the world of professional speed racing where your motorcycle and your mind must work hand-in-hand to be the first to cross the finish line. With access to heroic racing footage and unbelievable crashes, see how psychology and modern surgery have impacted modern racing.
Starring: Carl Fogarty (World Superbike Champion), Rick Broadbent (sportswriter, author), "Fast" Freddie Spencer (motorcycle legend, author)
Genre: Documentary/Action
Runtime: 74 minutes
MAKING BABIES
Synopsis: After years of trying to conceive the romantic way, a young couple puts their bodies, wallets and marriage through the wringer of modern infertility treatments with surprising results!
Starring: Eliza Coupe (Future Man), Steve Howey (Shameless), Ed Begley Jr. (Whatever Works), Glenne Headly (Don Jon), Elizabeth Rodriguez (Logan), Heidi Gardner (SNL), Jon Daly (Masterminds)
Genre: Romantic comedy
Runtime: 88 minutes
THE WAY WE WEREN'T
Synopsis: When Charlotte and Brandon meet, they rush into marriage after failing in previous relationships. Then they discover who they've vowed to spend the rest of their lives with for better or worse.
Starring: Fiona Gubelmann (The Good Doctor), Amber Stevens West (22 Jump Street), Ben Lawson (13 Reasons Why), Tobin Bell (Saw Movies), Alyssa Diaz (Ray Donovan), Patricia Belcher (Bones, 500 days of Summer)
Genre: Romantic Comedy
Runtime: 93 minutes
CONTACT: Kristen Bedno, Kristen@visionfilms.net

Source: Vision Films
Share: